Media & Articles
Members of our team have been invited to speak and write on a number of legal topics over the years. Here you will find a few of these appearances and articles.
Newstalk ZB
Here is an interview between Mike Hosking and Patrick discussing the many ways in which positive outcomes can be achieved in a drink driving case.
Radio New Zealand
Here is an interview with Patrick discussing a discharge without conviction for a police officer who was caught driving two and a half times over the limit.
Criminal defence lawyers – vilified yet vital
Samira Taghavi's article published in the New Zealand Herald on 17 June 2022.
Technology hurdles causing 'outrageous' case delays in court – lawyer
Samira Taghavi's interview with RNZ. 
Auckland District Law Society Criminal Committee
Samira Taghavi was appointed to the ADLS Criminal Law Committee in 2020. 
Sexual Violence (Legislation) Bill 
In 2020, Patrick, Roderick Mulgan and Michael Bott were invited to appear as witnesses before the parliamentary Criminal Justice Select Committee to present a submission on the Sexual Violence (Legislation) Bill.
The bill contained proposals to significantly change the Evidence Act 2006 (our rules as to which evidence juries are allowed to have knowledge, while coming to their decisions) and the Criminal Procedure Act 2011 (our rules on how criminal court cases are run generally).  The bill, if passed by Parliament, would adversely affect the fundamental rights of defendants in sexual cases. 
Here will take you to a video recording of their oral submission.
Should you wish to read the written submission that our team also submitted (which further explains the subject matter raised in their oral submission), you can find it here.
Samira's published newspaper articles on the bill are ruthlessly inciteful. Here they are:
Click here for the Kiwiblog commentary on Samira's 24 June Stuff article.  
A discharge without conviction may be a suitable option if you reside in New Zealand on a temporary or residence class visa and are charged with a criminal offence. Particularly if it is an offence that may bring about deportation liability.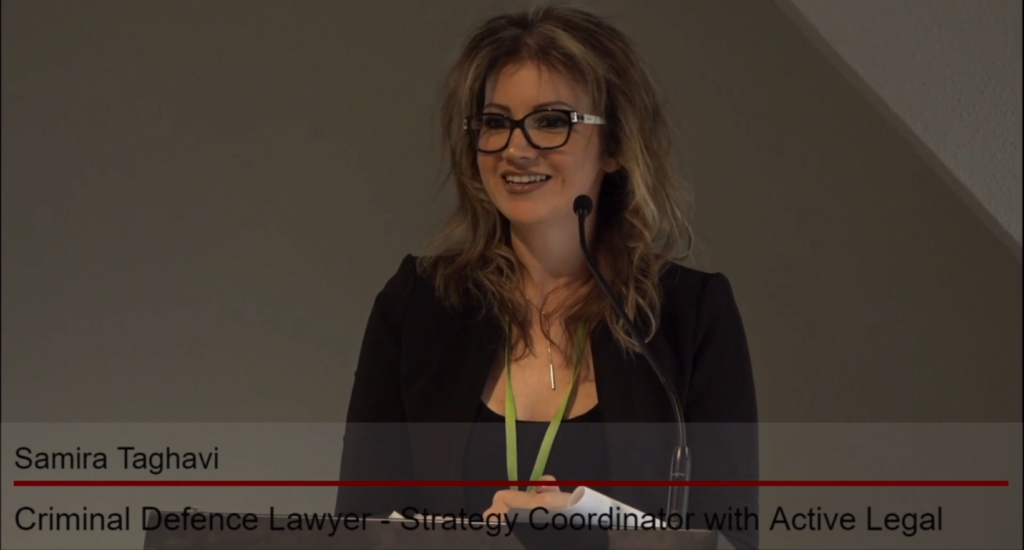 Here is a video recording of the seminar organised by the New Zealand Association for Migration and Investment (NZAMI) where Samira Taghavi gives a speech about the interface between criminal conviction and deportation liability.
If you are seeking more information on discharge without conviction and deportation liability you can find an article here written by Tom Hielkema, one of our barristers.
Often people think that the chances of getting caught for driving during a suspension or disqualification are low. However if you are caught this is likely to create a great deal of stress with an even further disqualification. An alternative to disqualification is a community-based sentence. If you want more information about this then here is an article written by one of our former barristers, Sarah Hames.
A few more articles
Gallery